On Oct.28th, Hu Xintian, director of the Party Committee of Shenzhen Education Bureau(Personnel Office), on behalf of the Education Working Committee of Shenzhen Municipal Party Committee and the Party Group of Shenzhen Education Bureau, announced in our school that Ms. Zhan Minling was appointed as the vice principal of our school.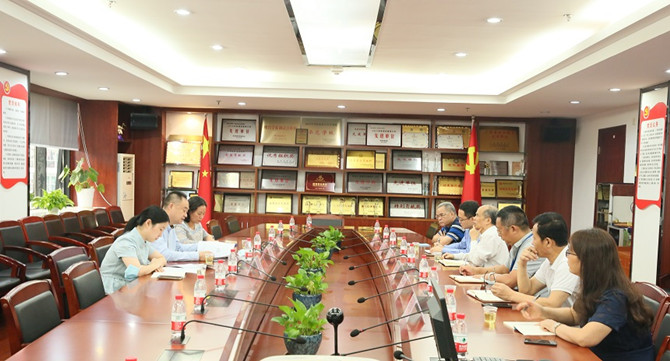 Director Hu first gave a brief introduction about comrade Zhan Minling and then announced the appointment document of Ms.Zhan by the municipal bureau.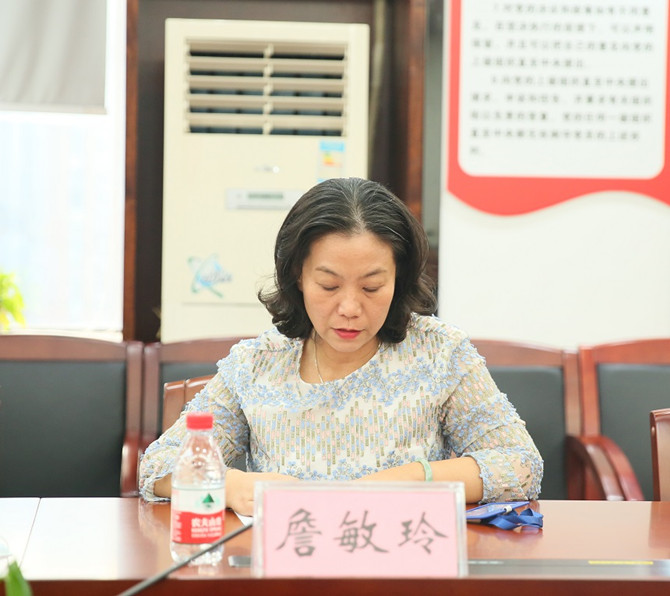 Ms.Zhan gave a talk to show her attitude. She stated that she would follow the arrangement of the organization decisively and would do a good job in three aspects. The first aspect was about politics. She would maintain a firm political stance all the time and keep arming her mind and guiding her work with Xi Jinping Thought on Socialism with Chinese Characteristics for a New Era. She would abide by the incorruptible discipline and serve the teachers and students well. The second aspect was about hard work. She would adhere to pragmatic work and reinforce the study of policy documents on promoting the development of vocational education by the CPC Central Committee, the State Council and all levels of party committees and governments. She would update her knowledge system in time, improve her professional skills and devote to work with full enthusiasm. The third aspect is about union. She said that she would consciously maintain the overall image of the school and humbly consult Principal Huang and other leaders as well as teachers and colleagues about the experience of education and management. She would try to communicate more in work, care more in life and create a good environment for work and learning.
On behalf of the school party committee and the party leader group, school party committee secretary and principal Huang Jianhang expressed their firm support for the decision of the party group of the municipal bureau. He also expressed their sincere thankfulness to the party group of the bureau for their attention and support for the construction and work of the school team for a long time. They truly welcomed Comrade Zhan Minling to join the big family of our school. Principal Huang stated that the school's leading group will unite together to create a clean political ecology at school, strive to create a new prospect of high-quality development of school and make contribution to promoting Shenzhen vocational education to have high-end development and strive to be world-class.