On Sep.1st, the opening ceremony of fall semester of 2021 and the first lesson of ideology and politics were held on the school playground. The ceremony was hosted by vice principal Pan Junyu. All the senior one freshmen attended the ceremony. Senior two, senior three students together with all the teachers and students of Pingshan campus participated through live broadcast.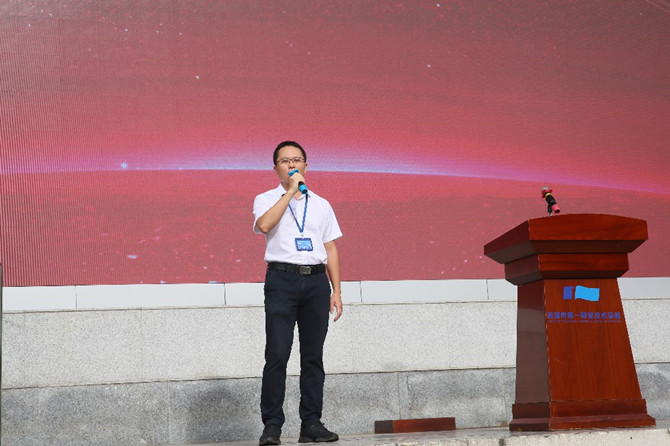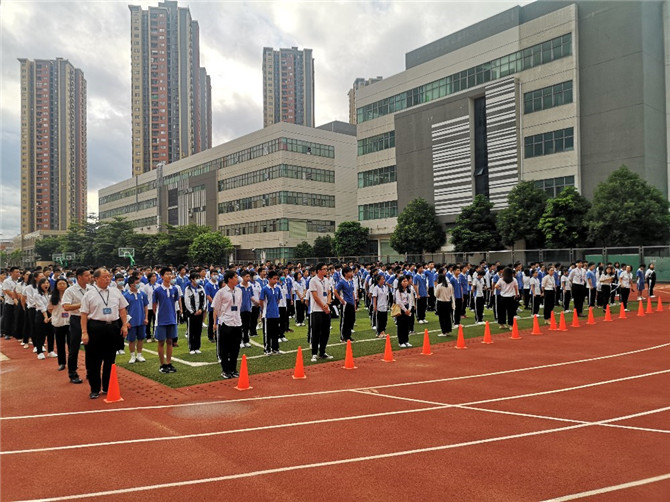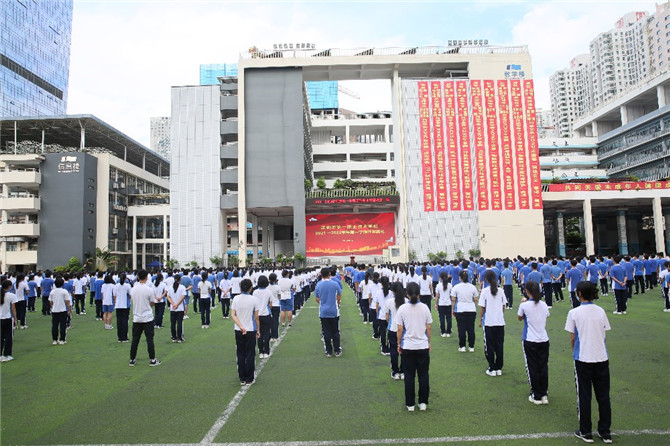 At 8 in the morning, all the teachers and students stood in solemn manner, saluted the five-star red flag and sang the national anthem together. Then, the freshman representative Wu Manqi and new teacher representative Huang Jiaman gave speeches in turn. Huang Jianhang, the party committee secretary and principal of our school, gave the first lesson of ideology and politics to the attendants.
Student Wu Manqi who graduated from Huafu Middle School of Futian District and was admitted to the secondary vocational department of our school gave an impassioned speech to encourage the students to be a person with three good characters: the first one is to be the master of time and plan his life well; the second one is to be a disciplined person and control his emotion and behaviors better; the third one is to be a surefooted person and go forward step by step steadily.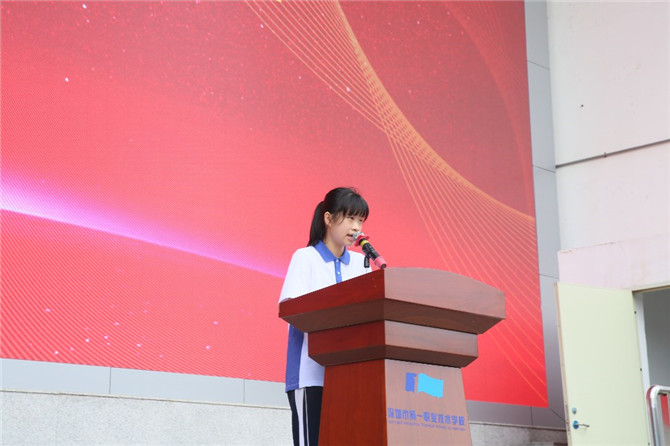 Teacher Huang Jiaman, who graduated from Shenzhen University with master's degree in applied mathematics, delivered a speech on behalf of new teachers. Miss Huang regarded education as her life pursuit. She determined to continuously improve her teaching ability and comprehensive quality through systematic training, hard work and open-minded consultation. She also promised to treat every student with an equal mentality and a vision of development as well as to teach students according to their aptitude. She will make effort to create classes with innovation and passion.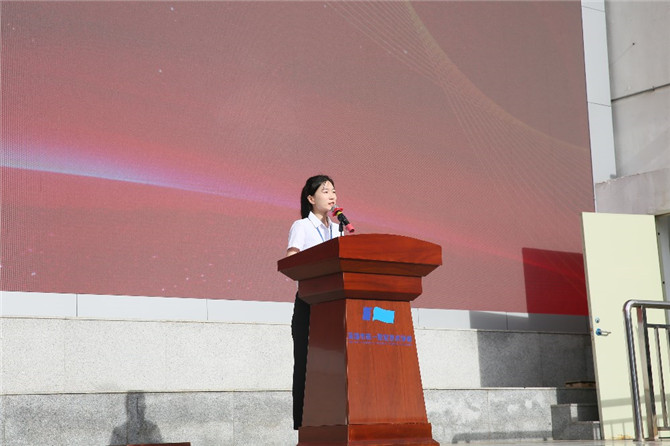 Principal Huang Jianhang first gave a warm welcome to all the senior one freshmen and new teachers. Then he comprehensively summarized our school's achievements in the last academic year. He stated that outstanding results could not achieved without the motivated students and hard-working faculty and staff.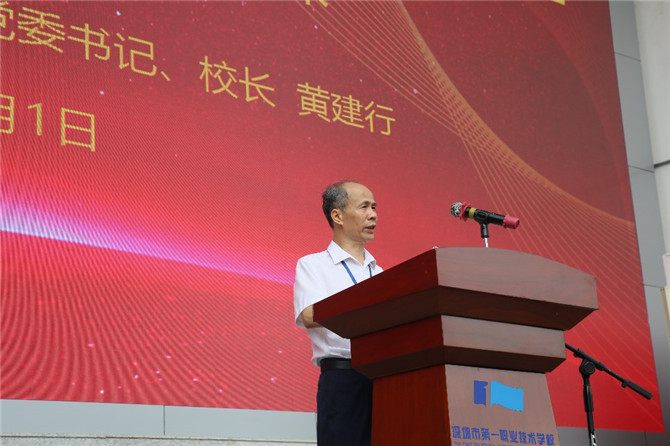 Later, with the theme of "to be Craftsmen of the New Era in the Bay Area and Unite the Five Dimensions of Cultivation", principal Huang reflected on the past and the present and delivered a profound and vivid lesson of ideology and politics. He called on the students to build a youthful family, a youthful country and a youthful nation with their youthful self, and to be the young people of the new era with a sense of family and country and a sense of responsibility.
After the opening ceremony, principal Huang Jianhang, vice principal Lu Shuhong and Pan Junyu walked into the first classes and carried out order inspections on the main campus and Pingshan campus.